Free Mini-Course: Introduction to Hyperbaric Medicine
In this three-part video mini-course, you will learn how an Introduction to Hyperbaric Medicine basic training course will benefit your patients and expand your clinical expertise.
Dr. Helen Gelly MD, FUHM, FACCWS, UHM/ABPM, Medical Director for Wound Care Education Partners, and one of the world's foremost physician educators of Hyperbaric Medicine discusses the topics covered in the 4-day, 40-hour Introduction to Hyperbaric Medicine course, and how the course material directly applies to your clinical practice.
You will receive the video lessons via email.
Video 1: How to Expand Your Clinical Expertise with Primary Training in Hyperbaric Medicine by Dr. Helen Gelly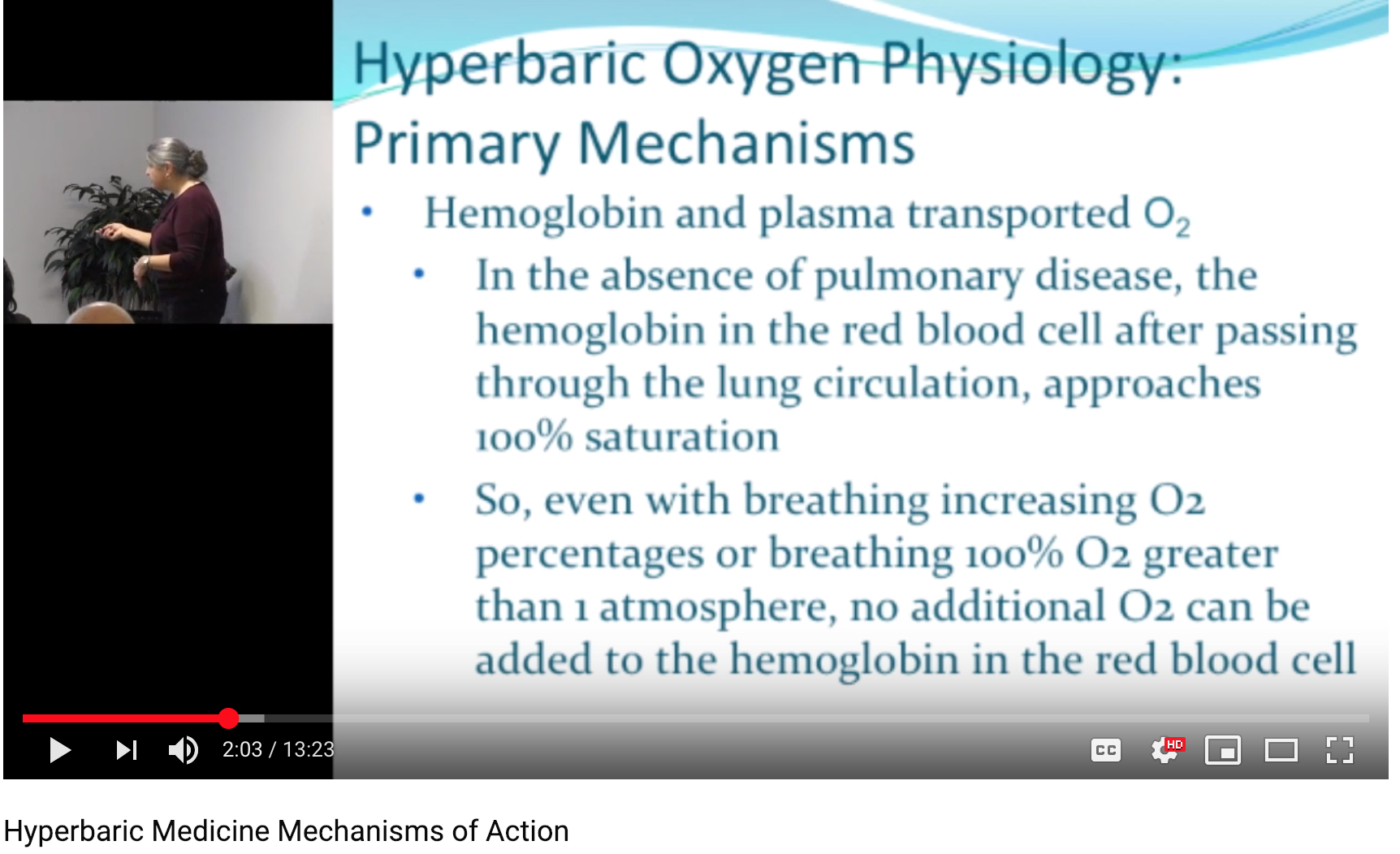 Video 2: Hyperbaric Medicine Mechanisms of Action - in this 13-minute video mini-lesson Dr. Helen Gelly describes the mechanisms of action in hyperbaric oxygenation.
Video 3: How to Earn the Necessary Hyperbaric Continuing Medical Education Credits (CMEs) to Meet UHMS Accreditation Requirements by Dr. Helen Gelly.
Get the Mini-Course!
Enter your name and email below to receive the mini-course
(You will receive the video lessons via email)