(LIVESTREAM WEBINAR) Introduction to Hyperbaric Medicine - Webclass April 4, 5, 6
Welcome to the OPEN registration page for Introduction to Hyperbaric Medicine!
COVID-19 Contingency Plan for Training
Wound Care Education Partners is implementing a "COVID-19 Contingency Plan" for moving forward with hyperbaric training. Wound Care Education Partners has received UHMS to hold the didactic/lecture modules of the hyperbaric training via live stream webinar format. Instruction will be the same as a face to face training, with the goal of reducing human-to-human physical contact and reducing travel.
This course will provide you with basic training or continuing education in hyperbaric medicine.
This course meets the CMS requirements for physician supervision and billing; and is a precursor to getting the UHMS PATH or ABWM certificate of added qualification.
Licenses Eligible for CME/CEUs: MD, DO DPM (Florida only), RN, LPN, CNS, ARNP, CRT, RRT, RCP
Important Notes:
CHRNs, while the BNA has approved this livestream training format, the NBDHMT has decided they will not allow livestream participants to sit for CHRN exam. We are working with the NBDHMT and BNA and hope this will change in the future. We will continue to update this page as we get updates.
CHTs and students pursuing CHT added qualification are not eligible to attend the livestream webinar course days; you will need to attend all 40 hours in-person later this year.
Physician Assistant (PA) CMEs: PA's will receive a letter that states the educational activity was certified for AMA PRA Category 1 Credit™ and the hours earned; the letter can be submitted to your licensing board.
Dates: April 4, 5, 6, 2020 (livestream webinar course days)
Course Times for April 4,5,6
EST: 9am start time - 8pm end time EST
PST: 6am start time - 5pm end time PST
4th day - The 4th day of the course is the chamber and TCOM practicum day, and needs to be done in person. Later this year we will be scheduling multiple in-person classroom Practicum Days, once government imposed travel restrictions are lifted. Practicum day registration is included at no additional charge to you.
Credit Hours: 40
Course Overview
This contingency plan and unique training opportunity, as approved by the UHMS, is in effect only while we are under a state of national emergency and government imposed travel restrictions.
The purpose of this livestream webinar format is to continue training as normal while reducing the level of person-to-person physical human contact and reduce travel in accordance with government imposed restrictions.
HOW TO ATTEND
Course faculty will teach the first 3-days of the course, the didactic/lecture modules, via live stream webinar. The first three days of the hyperbaric training course will be held on April 25,26,27.
Course attendees may attend the livestream course days from wherever they are located (ie, home or office) are as long as you have:

a computer with internet
a camera on your computer so we can see you (required for attendance verification purposes)
speakers and a microphone on your computer for listening to the lectures and asking your questions (or an available phone line, a dial in option is available for the audio)
The 4th day of the training is the chamber and TCOM practicum day and needs to be done in person - so you will need to attend a chamber practicum day (4th course day) later this year. We will be scheduling multiple practicum days later this year once the travel restrictions and state of national emergency are lifted.
We will offer a "dry run" on April 7 at 4pm EST and April 17 at 10am EST livestream so you can test your computer connection prior to the start of the course
If you wish to postpone your training and attend a regular face to face course, we invite you do so later this year (click here to see courses calendar). However, with this unique training opportunity approved by the UHMS we are continuing to moving forward as scheduled, as much as possible.
COST
$900 per person
Groups of 3 or more registrations are eligible to receive a 10% discount per person.

Customer Support
Phone: 561-776-6066
Email: This email address is being protected from spambots. You need JavaScript enabled to view it.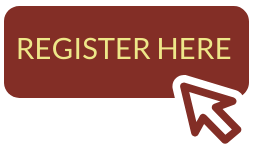 Please contact us for group discount pricing (3 or more participants)
Event Properties
| | |
| --- | --- |
| Event Date | 04/04/2020 9:00 am |
| Event End Date | 04/06/2020 8:00 pm |
| Capacity | 30 |
| Cut off date | 04/04/2020 7:00 am |
| Location | Webclass |
Group Rate
| #Registrants | Rate/Person($) |
| --- | --- |
| 3 | 810.00 |