Active Shooter Response Training For Healthcare Professionals
Active shooter incidents can happen anywhere, schools, places of worship, businesses, and even healthcare facilities. Locations vary, the responses are the same.
Our unique training approach is the only in the world that uses natural human survival responses to increase chances of escape and survival during an active shooter or mass killing incident.
The goals of this course are to empower your facility staff to respond confidently and capably during an active shooter or mass killing incident.
Messages from the Course Director
In this short video, you will "meet" course instructor Phillip Groff; he explains why and how he developed the one-day training, Active Shooter Response Training for Healthcare Professionals.
In this short video Course Director, Phillip Groff discusses how we can survive an active shooter scenario with simple, intuitive techniques and proper mindset.
About the Course Director
Developed by Phillip Groff, a professional educator, former Marine, and Law Enforcement Officer with over 20 years experience in the training and operational communities.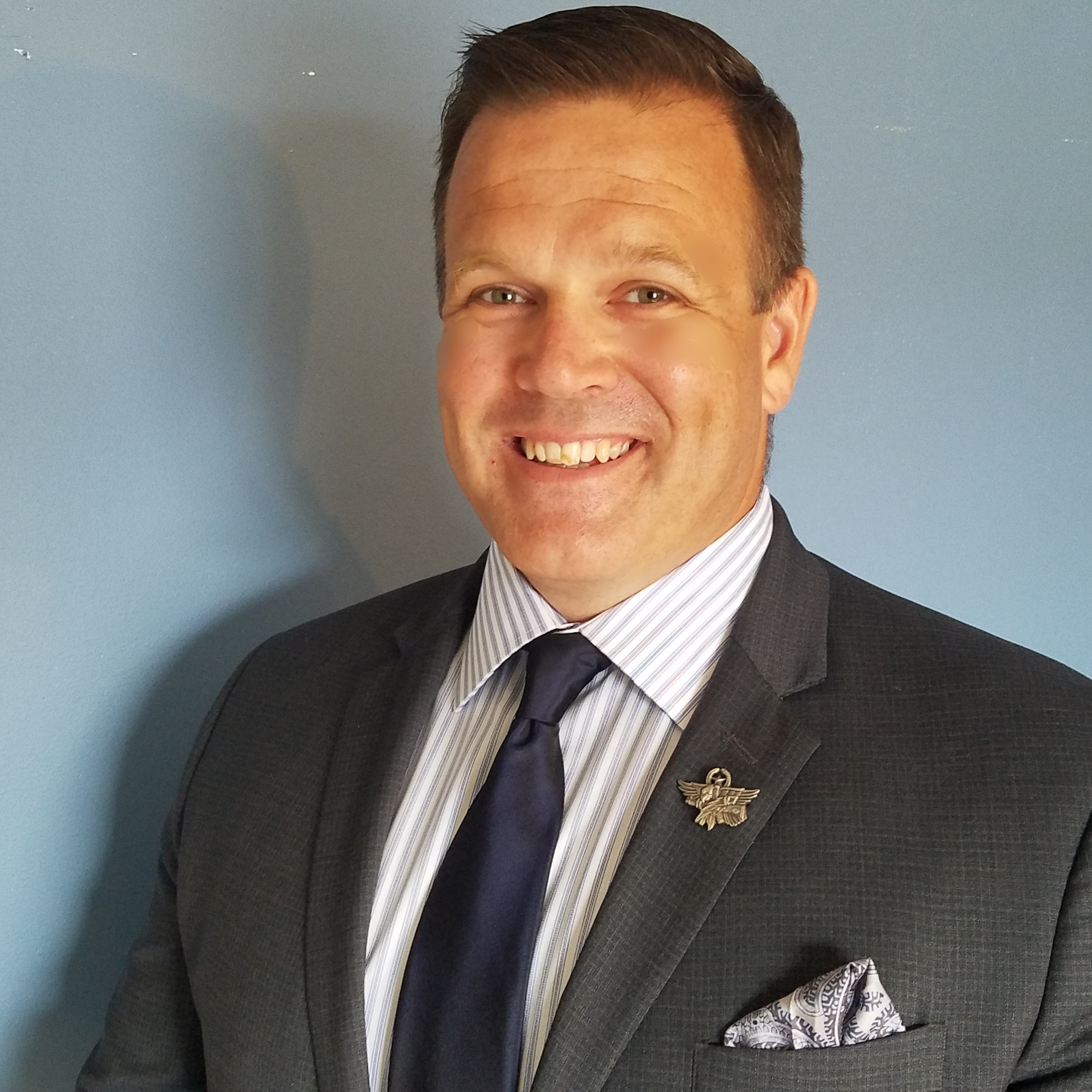 Beginning as a United States Marine assigned to the Fleet Anti-Terrorism Security Teams (FAST). After FAST, Phill served as the lead Water Survival Instructor and Chief Scout Swimmer for the 24th MEU which was comprised of over 2500 Marines and Sailors.
Immediately following the Marine Corps, Phill become a police officer and spent the next 14 years in a variety of assignments including Patrol, Field Training Officer, Instructor, Patrol Supervisor and SWAT. Phill served on one of the largest SWAT teams in Pennsylvania as an Entry Team Leader and Training Coordinator. Having participated in hundreds of tactical operations he gained invaluable experience in a number of critical incident skills. As training coordinator, Phill managed all aspects of the team's training development, sustainment training and authored the team's Basic SWAT School curriculum. In 2014, he retired early to take an opportunity in the firearms industry as a full-time trainer.
In addition to his time spent in service, Phill has been active within the private training community since 2004. He has held positions with Phalanx Training Group, US Shooting Academy, Direct Action Tactical and as Vice President of Range and Training with a large central PA firearms retailer, range and training center. During the course of these assignments, Phill was able to design courses and develop a curriculum for a wide variety of topics and deliver them to a diverse audience. Phill has worked as a security and training consultant within the following communities; Law Enforcement, Military, Private Security, Corporate, Educational, Houses of Worship, Health Care and Personal Security.
Course Curriculum
What is an Active Killer (Shooter)

Early Recognition of Warning Signs

Preventative Security Measures

Enhancing Natural Survival Responses

M -M- A Active Shooter Response concepts

Isolated Traumatic First-Aid

Professional Responder Interaction

Equipment to Enhance Response Capability

Survival Mindset

Practical Application Exercises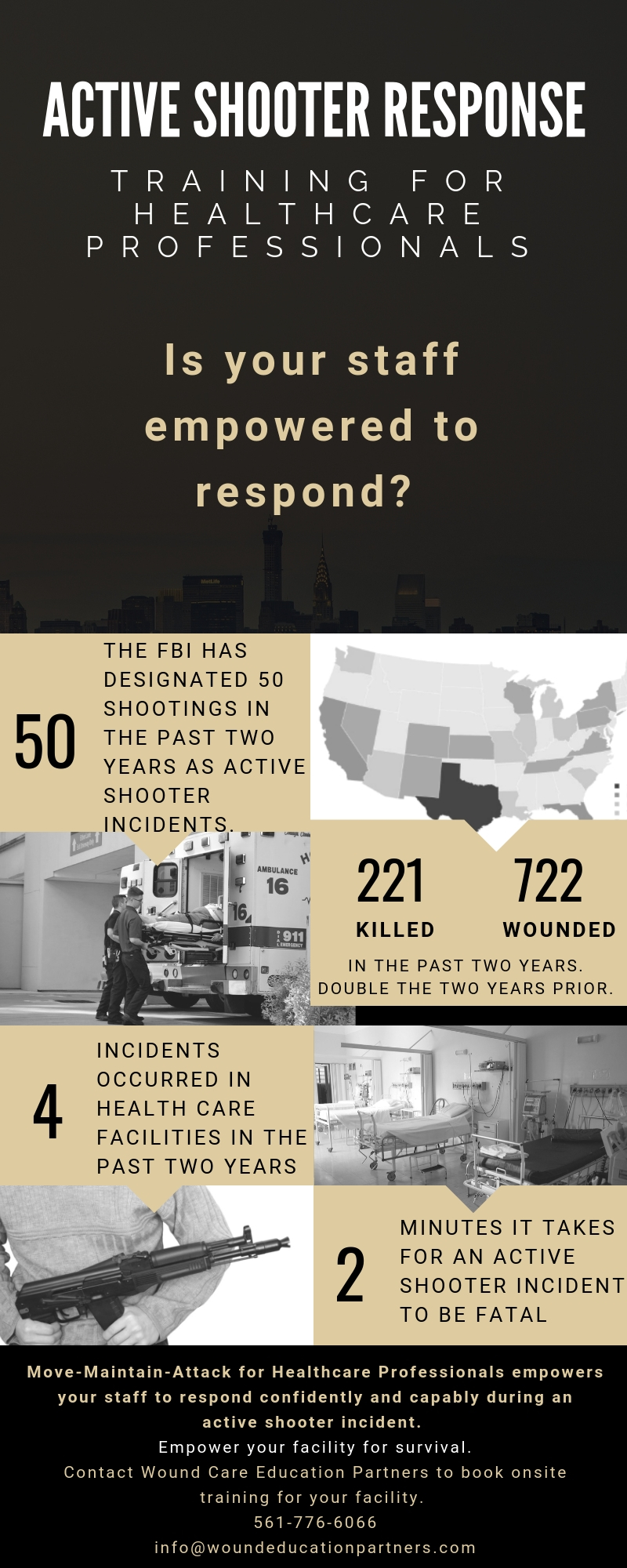 Source Reference: https://www.fbi.gov/file-repository/active-shooter-incidents-us-2016-2017.pdf/view
Training Options
1. Training at Wound Care Education Partners Classroom
February 23, 2019
Address: 631 US Highway 1, Suite 307 in North Palm Beach, FL
2. Training at Your Facility

Download and print the PDF brochure here or read below for onsite training options.
Contact: Jaclyn Mackey, This email address is being protected from spambots. You need JavaScript enabled to view it. or 561-776-6066 ext. 4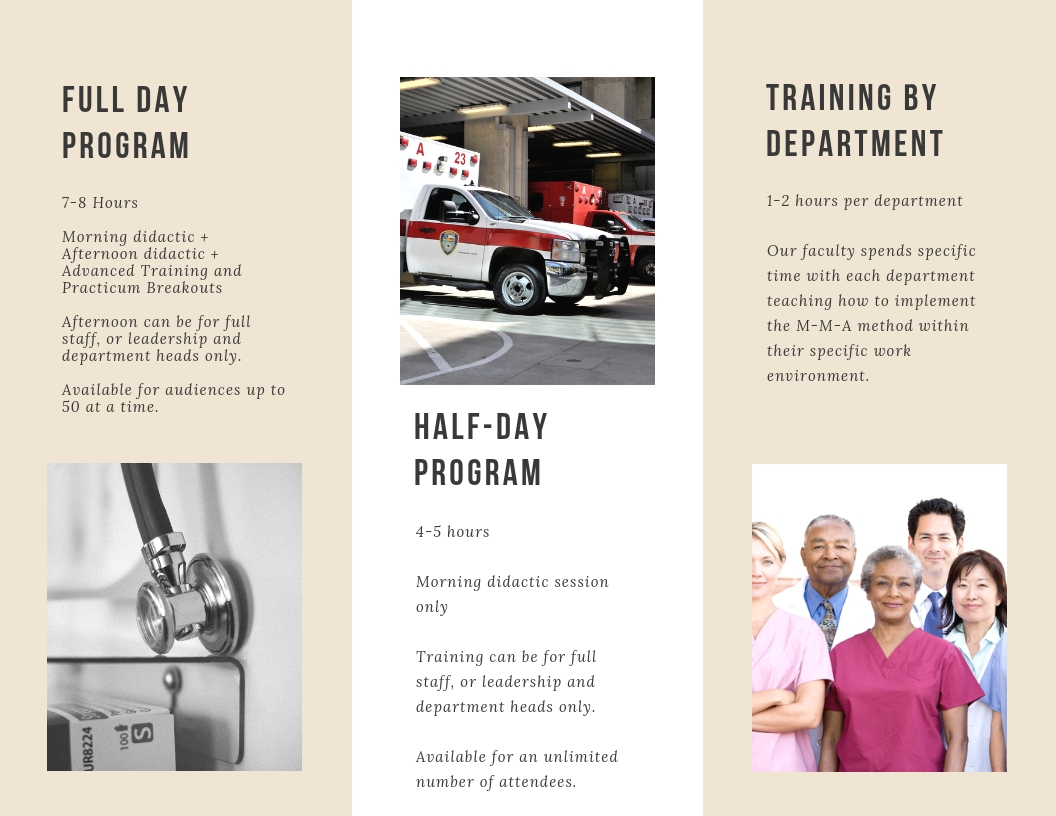 Contact us to discuss onsite training for your facility.
561-776-6066

This email address is being protected from spambots. You need JavaScript enabled to view it.
Enter Your Name and Email below to stay up-to-date
on the current Active Shooter Response Training for Healthcare Professionals